Announcements
We will be open for Noon class and our evening classes.
Artis Strength and Fitness – Cross-Training
Coaching Comments
Today's schedule:
Cross-Training- 5am, 6am, Noon, 430pm, 530pm, and 630pm!

Artis Functional Fitness- 9am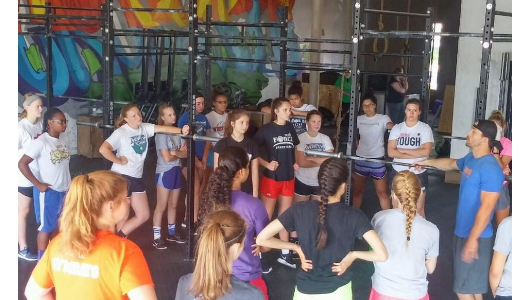 It has been great to work with some high school teams in the past and currently. If you have a high school athlete and needs to learn what to do in the weight room correctly please contact us at jon.artisstrength@gmail.com.
Bench Press (5-5-5-5)
Metcon (Time)
10 Strict Presses

10 Backward lunges

10 RDLs

10 High Pulls

4 rounds
Use same weight for all movements, stay light!
Functional Fitness 9am
Great Monday workout with a lot of new faces! We can't wait to meet more!
Workout:

45 seconds at each with 15 seconds rest

DB Push Presses

DB Bent Over Rows

DB Front Squats

DB RDLs

DB High Pulls

4 rounds