Artis Strength and Fitness – Cross-Training
Overhead Squat (5×5)
Metcon (5 Rounds for time)
5 Rounds of the following:

1. Back Squat (10 reps)

2. Press (10 reps)

3. Good Morning (10 reps)

4. Front Squat (10 reps)

5. RDL (10 reps)

6. Upright Row (10 reps)

rest 1:1 after each round.
For example if you get done with your round in 1:45min then you will rest 1:45min. Try to keep each round at the same time. 20min will be your cap. This means you must keep each round around 2:30min
Courtesy of Waxmans Gym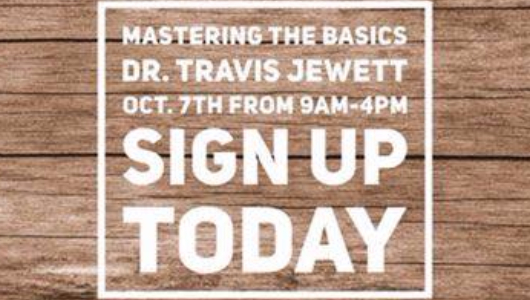 https://drjewett07.wordpress.com/mastering-the-basics/ Click the link to sign up for this amazing event! You will learn so much and seeing all the feedback from other events Dr. Jewett has done, it will be a must go to event!