Artis Strength and Fitness – Cross-Training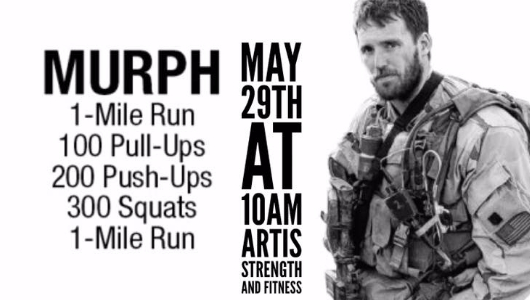 We will Front Squat today for our heavy single, because we have Murph next Monday! Remember to invite your friends and family. We will be asking people to bring food and drinks for after the workout!
Front Squat (1-1-1-1)
Heavy Single. Get to a heavy single, don't fail. If you do then you are done for the Front Squats.
Metcon (AMRAP – Reps)
1:30min

5 Hang Power Cleans

AMRAP Burpees over the bar

rest 3 min

x4