Artis Strength and Fitness – Cross-Training
ROMWOD
Coaching Comments
Open Gym Classes today, come in and ask your coach what you need to work on!
Gymnastics
Now we are going to work from the top down. We want to be able to control the push away from the bar to be able to complete reps in a row and still stay connected. Start with your chin above the bar and see if you can push away and go into your kipping pull up.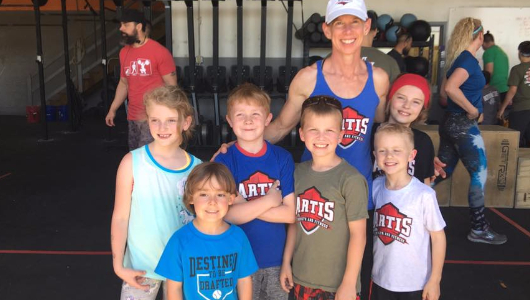 Coach Shelly with the Artis Kids this past weekend. So happy to have such a great coach coaching our kids!